Since when can we change the menu titles in SAP Business One??  I was doing some document numbering and I found this field called "Change Menu Names" in the document numbering form.  Occasionally I had a reason to change these names and it wasn't really possible before without B1UP or SDK.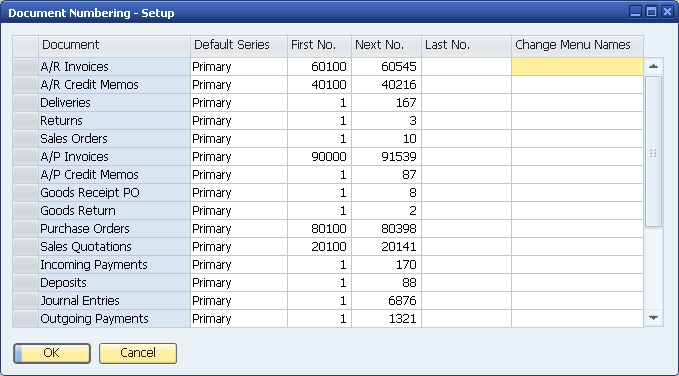 Simply enter the name you want and update and pow you have changed the menu item and the title of the form!  It doesn't work everywhere yet.  IE the open items list on the menu or in the cockpit, but at least front-line employees might be less confused.
In this example specifically we are using sales quotes exclusively as change orders, so you can both the menu item and the form title have been changed.
I'm on PL16 but don't know when it started working.  Have not had a chance to review PL18 yet, but I'm excited.
Good luck everyone!